Help! World Tour
I Pledge My Support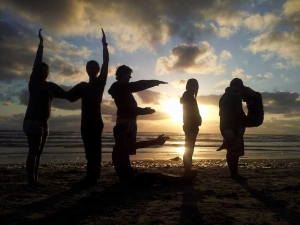 Description:
"To see the world through God's eyes. To find those that are desperate. And to live a life adventurously."
Mission Statement:
Helping those who have lost hope, worldwide through service and evangelism.
Currently, Help is building a church and Emergency Evacuation Center on the island of Efate in the remote village of Teouma Cross in Vanuatu. This facility will be the first of its kind in this area. It will seat 150 for regular church services, 300 in the event of an emergency, and be home to classrooms and a learning center for bible and missions training.
Basic Information
| | |
| --- | --- |
| Phone: | 970.978.3453 |
| Email: | [email protected] |
| Address: | PO Box 122 |
| Postal: | 80610 |
| Website: | www.helpwt.com |
| Country: | United States |
| Region: | Colorado |
| City: | Ault |
Areas of interest
| | |
| --- | --- |
| Myocum, Australia | Map It |
| United States | Map It |
| Ault, Colorado, United States | Map It |
| Gilcrest, Colorado, United States | Map It |
| Vanuatu | Map It |
| Pango, Efate, Vanuatu | Map It |
| Port Vila, Efate, Vanuatu | Map It |
| Teouma, Efate, Vanuatu | Map It |
| Teouma Cross, Efate, Vanuatu | Map It |
| Teouma Crosss, Efate, Vanuatu | Map It |