Making Ecuador Possible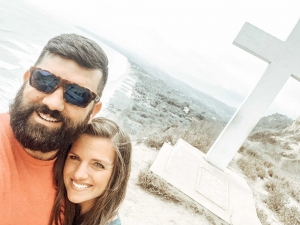 Description:
This is officially our first step to raising a one time fund to getting us onto the Ecuador mission field permanently. There are many crucial details that go into moving to a different country full time. From the difficult visa process to the plane tickets to get us over there with the little belongings that we are taking, this is crucial and an area we have prayed diligently for. All donations are your part in making this possible and are more appreciated than you will ever know!
Mission Statement:
As Ephesians 5:2 says, "Walk in love, just as Christ also loved you and gave Himself up for us." God has divinely called us onto the mission field to walk in love and to share the very love that He has shown us.
Basic Information
| | |
| --- | --- |
| Address: | 2355 Lonnie Smith Rd |
| Postal: | 32190 |
| Country: | United States |
| Region: | Tennessee |
| City: | Woodbury |
Areas of interest
| | |
| --- | --- |
| Woodbury, Tennessee, United States | Map It |
More Ways To Help
Create a giving page
Support Making Ecuador Possible by creating a Giving Page on their behalf.
---
Website Widget
Help out by embedding this donation widget on your website, Blogger, or Facebook page.
---
Go Mobile
Get more donations by printing your QR-Code so people can scan it with their phones and donate on the spot!
---
Text Giving!
To: 715-803-4772
Message: 4864244