#CBMGivingTuesday - Help us turn $4K into $8K!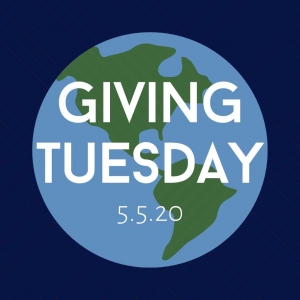 Description:
Every dollar given to support the work of CBM between now and Giving Tuesday (May 5) will be doubled! No matter the size of your donation, it will be MATCHED up to $4,000. If you give $20, it counts as $40! Help us reach our $4,000 goal so it can turn into $8,000, thanks to a generous matching donation given! What a great day to give! *All donations are tax-deductible. CBM is a registered 501c3 Nonprofit.
Mission Statement:
The mission of CBM since 1935 has remain unchanged: Teaching the Bible, evangelizing the unreached, discipling believers of all ages, encouraging and equipping them for active service for Jesus Christ in their community, local church and on to the world.
CBM trains, equips, and sends missionaries all over the U.S. and the world to share the Good News of the gospel of Jesus Christ through Bible Camps, Bible Correspondence Lessons, and Bible Classes. And, like so many other organizations right now, CBM has been and continues to experience the negative financial impact of the circumstances surrounding COVID-19.
Because CBM and its missionary staff worldwide are financially enabled by the generous support of churches and individuals, and not by denominations (or by the government), our ministries and missionaries are still serving people and sharing the gospel, even if it is in a limited or different way at this time.
We would be honored if you would help us ensure that this mission will continue through this crisis and especially, to get to the other side of it and be able to continue even stronger than ever, without losing any ground!
Would you support CBM through your giving, so that we are able to continue on with the mission God has given us?
Basic Information
| | |
| --- | --- |
| Address: | 160 Bear Lodge Dr |
| Postal: | 37882 |
| Country: | United States |
| Region: | Tennessee |
| City: | Townsend |
Location
| | |
| --- | --- |
| Townsend, Tennessee, United States | Map It |