MIMOFAM's upcoming projects to support Haiti
Raised so Far: $0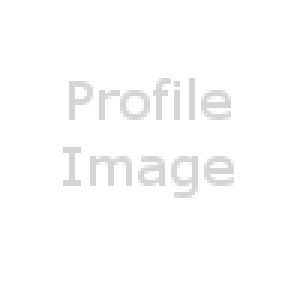 MIMOFAM's upcoming projects to support Haiti
Description:
MIMOFAM upcoming projects to carry for the year 2021.
This year, MIMOFAM has two new projects to execute in Haiti, precisely ' Kay Antwan.'
Kay Antwan is part of Port Salut, located on the Southside of Haiti. A wide range of mountains surrounds it. A community where people live in a deplorable situation as they lack everything. There is no infrastructure, electricity, schools, potable water, not even a healthcare center.
The purpose of MIMOFAM is to: 1. Help the Most Vulnerable people find a plate of food, even not daily.2. Support them in Education and small business.3. Provide a Healthcare center. 4. Assist them in the field of agriculture and infrastructure5. Help with animal Breeding
After meeting with the community leaders concerning the needs of the population, we decided to assist them, as of the moment, with these following projects:
Project ISeniors Community Restaurant / Restoran Kominotè Pou Granmoun ( Haitian Creole translation).Free food for the elders/Manje gratis pou granmoun
We also have a Seniors' Club/ Nou genyen you yon klèb pougranmoun yo.
Grand opening date: July 2021
Project IIMIMOFAM English and Computer education schoolEnglish and basic skills in computer education for kids between 3 to 17 years old.
Grand opening date: December 2021
These are oncoming projects carried out by MIMOFAM/ Missionary Ministry of One Family/ Ministè Misyonè Yon Sel Fanmi.
If you would like to support us in this mission as being a missionary, please do not hesitate to contact us. We are so appreciative for sharing your blessings with us so, together we can bless and support the people living in the "Kay Antwann community."
Thank you,MIMOFAM TEAM
Basic Information
| | |
| --- | --- |
| Address: | P.O BOX 20731 |
| Postal: | 79114 |
| Country: | United States |
| Region: | Texas |
| City: | Amarillo |
Areas of interest
| | |
| --- | --- |
| Amarillo, Texas, United States | Map It |
More Ways To Help
Create a giving page
Support MIMOFAM's upcoming projects to support Haiti by creating a Giving Page on their behalf.
Here are some people who are successfully supporting this cause:
View All
---
Website Widget
Help out by embedding this donation widget on your website, Blogger, or Facebook page.
---
Go Mobile
Get more donations by printing your QR-Code so people can scan it with their phones and donate on the spot!
---
Text Giving!
To: 715-803-4772
Message: 4884239